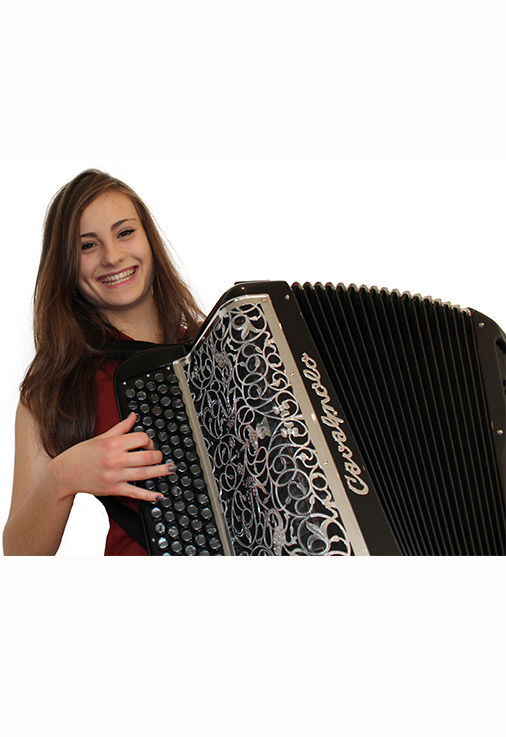 Digital Accordion AiR Serie
Technologie

Digit AiR 
Accordion iPad system Reprocessing
Digital Accordion AiR Serie:  The more acoustic of the digital accordions!

Since its creation, the Digit has become the favourite digital model of accordionists, thanks in no small part to the success of the Digit Millenium.
Cavagnolo decided to create a whole new series of the Digit, which we called: Digital Accordion AiR Serie and equipped with all the latest technologies.
It's your ideal companion for practising, rehearsing at home, performing on stage, in the studio or at a concert – its versatility knows no bounds.
With the Digit AiR technology we've created an instrument of a similar look and feel to the acoustic accordion but with an unparalleled digital reliability. Its quality of sound impresses at every turn, and its comfort of use is one of its key advantages.
This is a high performance MIDI digital accordion – an evolving model with all the perks of an acoustic. 
With maneuverability via iPad, a new intuitive user interface, a wireless MIDI WAVE system, and some of the highest performing components and memory ever seen on a Cavagnolo thus far.
A truly stunning Digit conceived to bring you the very best musical moments.
Video presentation of the Digit AiR
Here's a summary of all the technical characteristics of our digital models. If you have any questions about the ergonomy of the accordion, its weight, or its technical components, this is the one to watch!