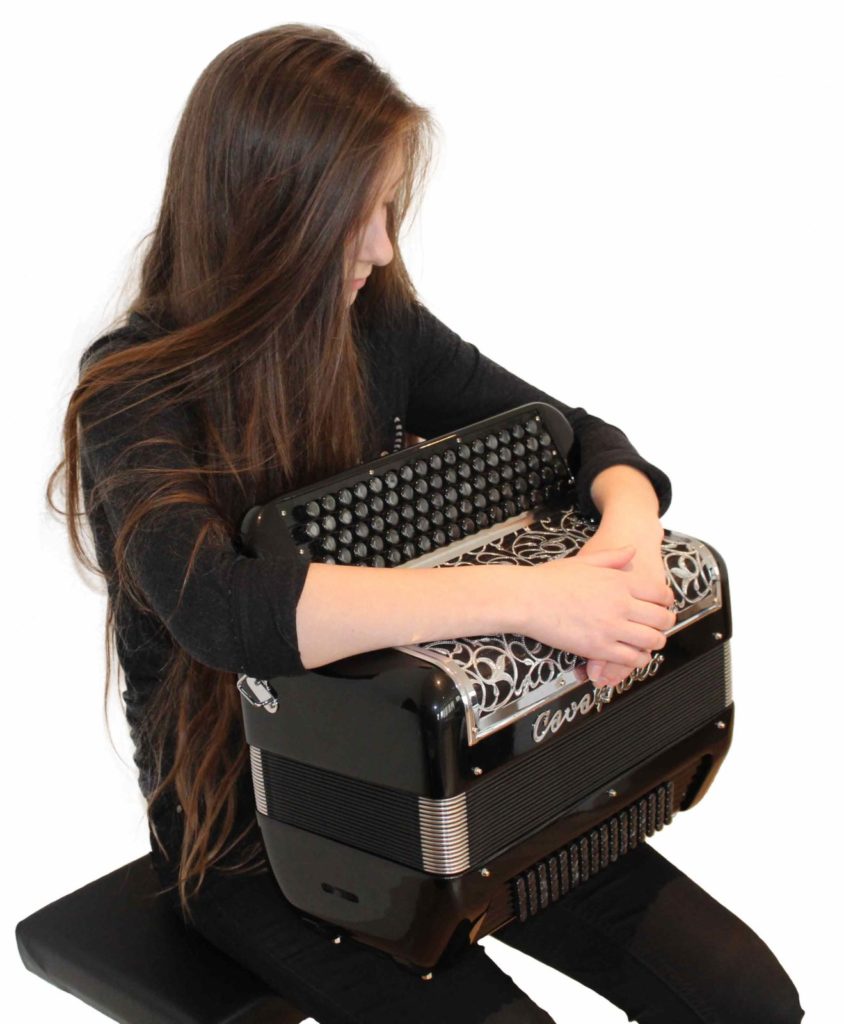 Digit AiR Millenium : A fresh take on the accordion.
The Digit AiR Millenium is the flagship of our digital accordions.
Here at Cavagnolo, Millennium means everything is possible!
It has the same features as the  Digit AiR Pro but is equipped with the wireless MIDI WAVE system – and that's not all. It has additional functions and new high quality exclusive sounds, as well as Art! technology sounds.
The Digit Live Control app is one of its assets. Simple, fast and complete control.
With the Millenium everything is possible – nothing can stop it.
What could be better?
Accordinas, bandoneons, Multi-tuning accordions, 3 voices accordions with cassotto or not, 4 voices with

 double cassotto

, bayan accordion with free bass… All this in ont instrument?
YES!
The Digit AiR Millenium offers dozens of accordion sounds sampled from our very best instruments. You'll find sounds played like Marcel Azzola, Éric Bouvelle, Joss Baselli, Richard Galliano, Aurélien Noël, Damien Poyard, Alain Musichinni, and many more…
We sampled our range of models, from the oldest to the newest. Therefore you'll find the Professionnel 8, the Compact Plus, the Vedette 10, the Steirisch accordion, acccordinas, bandoneons…
Whether you're a fan of jazz, musette, folk, french variety, or even classical, the Digit AiR will meet all of your requirements.
Each sound is listed with a symbol corresponding to the voices used. For complete understanding, when you select a sound, the accordion model used comes up on the iPad screen. What could be more simple?
Accordions sounds only?
NO!
The Digit AiR Millenium offers a multitude of sounds. You'll find all the sounds you need to play your desired style.
Pianos, keyboards, percussions, organs, accordions, guitars, bass, violins – both solo and ensemble – voice, trumpets, saxophones, flutes, synths, strings, ethnic sounds… Everything is included!
Over 600 sounds are accessible on the very same model as the accordion sounds. The interface of our app is conceived to make its use simple and fast. The Digit AiR Millenium remains the highest performing and simplest to use MIDI accordion. Accessing its potential is child's play. Gone are the endless pages of menus and complex technical jargon.
Here we have streamlined and effective access. You can finally spend time playing, without wasting it with demanding programming.