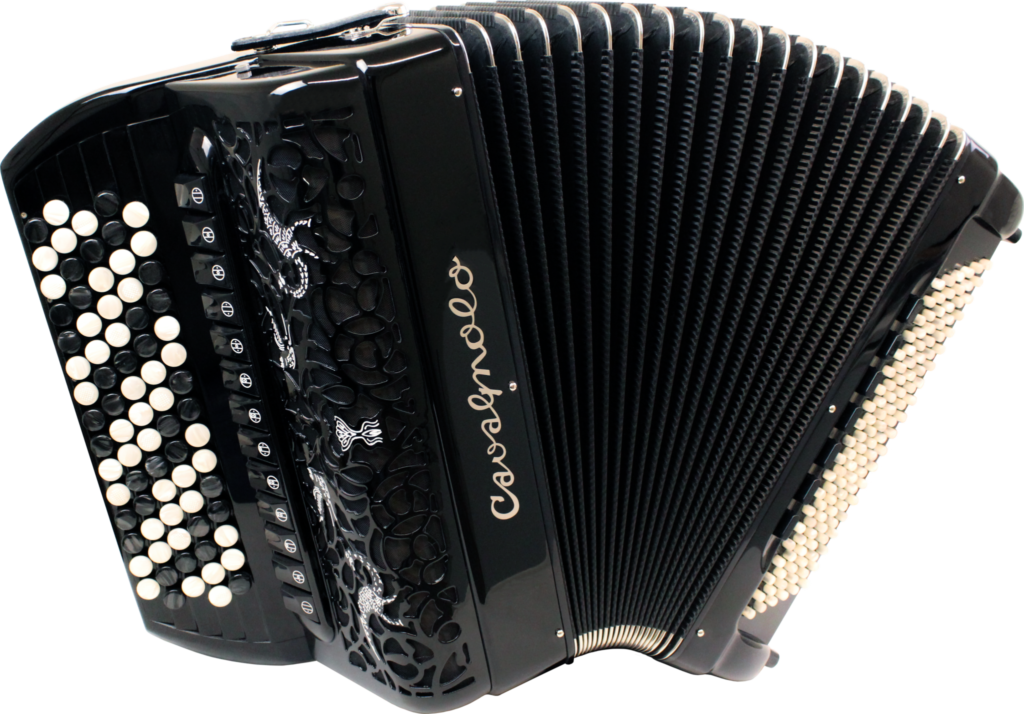 Scandinavian accordions (hence the name SK) arrived in France notably thanks to Richard Galliano.
These have a different morphology – a traditional button accordion traced over a piano model. Two rows of valves, just like a piano accordion… That's right, the Vedette 10 SK is the perfect transition of a piano accordion equipped with button keys. It is built within the philosophy of an Italian accordion, with waxed valves and music, as opposed to a traditional Cavagnolo.
This particularity offers it a singular sound. Musicians often use it in contemporary music, jazz, or French variety. This instrument has its own unique sound palette, completely different from a traditional Cavagnolo. It can also be an excellent addition to a traditional Cavagnolo.
Comes with a case, strap and warranty certificate.
General
Weight
10,750 Kg
Size
43 cm
Case type
Traditional
Voices Model
A mano
Versions available
C Griff, B Griff, Belgian C2
Color customization
Non
Cuztomisable tuning
Non
Left hand
Standard Bass
120
Number of voices
5
Registers
7
Versions available
Right Hand
Number of rows
5
Number of voices
4 (16+8+8+4)
Registers
13
Cassotto
2 (16 + 8)
Range
E / C# (46)
Notes
87
Options available
IMAC Microphone kit
Possible
Essentiel MIDI Kit
No
Digit AiR MIDI Kit
No
A mano voices
-
Light LED System
No
Diamond Cup
No